In honor of the 9th anniversary of International Love and Peace Day, Tai Ji Men San Jose Qigong Academy (TJM) held a forum discussion on September 14 about how the awakening of conscience in people's hearts can affect the future of mankind and sustainable development of the environment.  The International Love and Peace Day was proclaimed by Dr. Hong Tao-Tze in 2005 during the 60th anniversary of the United Nations Conference, and the proclamation was witnessed by H.E. President Leonel Fernandez of Dominican Republic, UN ambassadors and NGO leaders. Multiple elite leaders from the community spoke about the connections between conscience and their areas of expertise.  Besides the speeches, the Conscience Choir sang the Era of Conscience song and the TJM youth performed the energetic Celestial Horse Dance.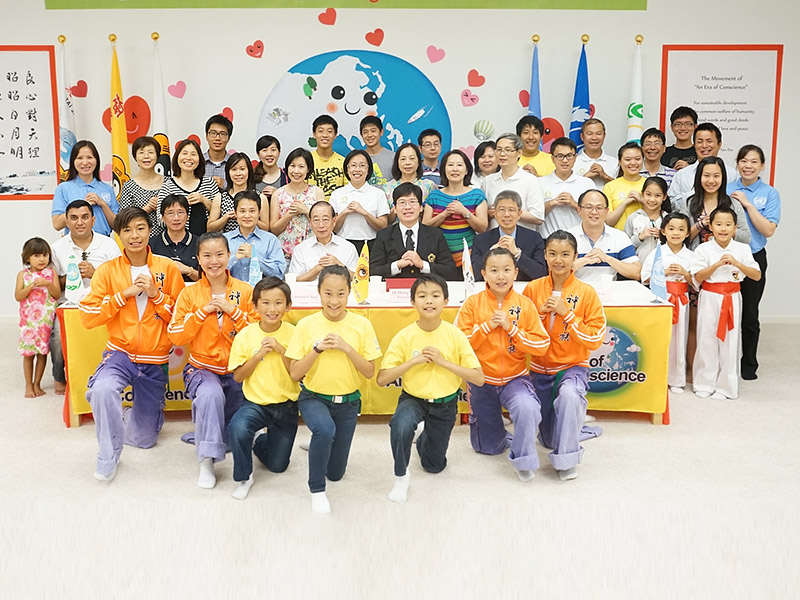 2014 International Love and Peace Day Forum on the Awakening of Conscience in San Francisco Bay Area
      Dr. Hong Tao-Tze, Zhang-Men-Ren of Tai Ji Men, and President of Federation of World Peace and Love (FOWPAL), spoke encouraging words about spreading conscience. Dr. Hong's speech, read by Tony Hu, stated, "Conscience is a crucial piece of the puzzle for love and peace. Allowing our conscience to be awakened to save the world is the best opportunity and the last chance for mankind."  A panel of six speakers also shared how important for conscience to prevail in their professions would benefit humanity. Dr. Winston Chen, Chairman of Paramitas Foundation, talked about how important for a businessman in investment business with conscience can benefit investors and vice versa.  Mr. Liu Yi Chou, CEO of Initio Corp, shared how a business owner should side with conscience when expanding his business.  Dr. Ben Tsai, CTO of KLA-Tencor, threw questions to the audience as a brainstorming of finding a balance between conscience and law enforcement.  Dr. Andy Huang, a member of the Cupertino Public Safety Committee, shared how conscience would affect a driver's driving if he bears in mind to keep his loved ones safe.  Dr. Jenson Tseng, a Chinese medicine practitioner, suggested everyone being conscientious for his health by taking control of his own life style before resorting to medication.  Mr. Sam Shaeghi, owner of Super Glass, stressed the importance of doing business with conscience by providing materials of good quality and looking after his employees.
      In addition to the speeches, the fast-paced Celestial Horse Dance set a happy atmosphere. The dance represents the energy and the spirit of the Celestial Horse – setting goals and striving forward to reach the goals.  The Conscience Choir also sang the Era of Conscience song that awakens people to their conscience and encourages them to carry out actions according to their conscience. 
      Followed by the speeches from a second panel of speakers composed of TJM doctorate members, and the reflections from a third panel of international volunteers for "an Era of Consciences" who went to the 65th UN DPI/NGO Annual Conference in New York, the event ended with joy and great success.  The kind words in the event will live in our hearts forever.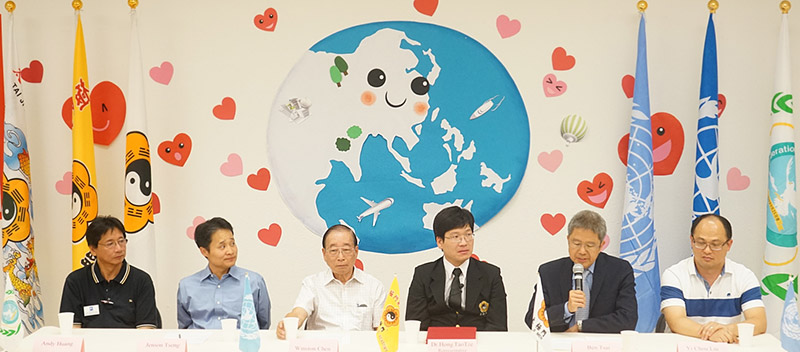 2014 International Love and Peace Day Forum on the Awakening of Conscience in San Francisco Bay Area